Public Events and Happenings!
All events are family-friendly and unique. We assure there will be many adventures for you to be a part of.
Need an easier way to keep up to date? Join our mailing list- it's free! We send one newsletter a month with event details and special offers. You don't want to miss out!
Mr. Bunny's Basket Delivery
Mr. Bunny and his Royal Princess friends are back to do some very special doorstep deliveries with an added egg hunt option.

Some Princesses will be doing visits without Mr. Bunny for little ones who are still a bit scared of him but want to experience Easter fun!
Spring Basket : $45.00
Additional Basket : $15.00
Want to add an egg hunt?
13 Candy Filled Eggs – $10.00
Dates/ Characters/Locations/Times
Saturday March 27th
*Tea Time Princess (11am – 2pm)
*Mr. Bunny & Apple Princess (11am – 1pm)
Sunday March 28th
*Troll Princess (11am – 2pm)
*Mr. Bunny & Frost Queen (1:30pm – 3:30pm)
Saturday April 3rd
*Tower Princess (11am – 2pm)
*Mr. Bunny & Apple Princess (11am – 1pm)
All Characters will be available for any of the following locations. If you are not sure if you are within delivery areas, please message us.
Bristol, Brookfield, Burlington, Cudahy, Franklin, Greenfield, Kenosha, Mount Pleasant, Muskego, New Berlin, Oak Creek, Pewaukee, Pleasant Prairie, Racine, Salem, Sturtevant, St. Francis, Shorewood, Union Grove, Waterford, Waukesha, Wauwatosa, West Allis, Whitefish Bay, Wind Lake, Wind Point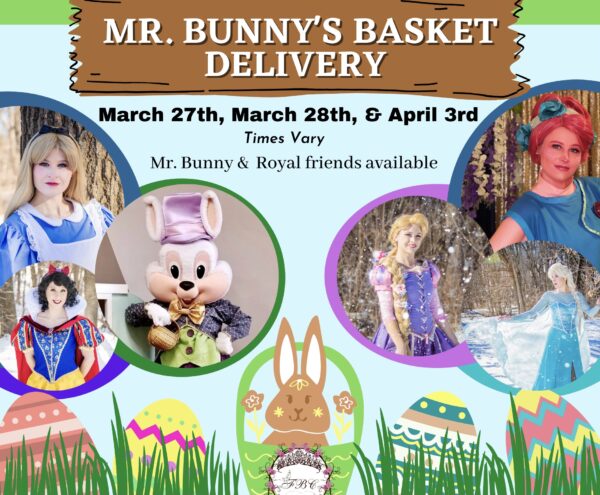 Private Play Sessions at the NEST with Mr. Bunny
Nest +Fairytale Birthday Company LLC are teaming up to offer something new! Monday 3/22 + Tuesdays and Fridays between 3/22-4/2 you have the option to add a visit with the Easter Bunny to your Private Play session for only $20!
You are welcome to take photos with your child and Mr. Bunny together; plus the option to add an Easter basket for an additional fee will be available (we will add more info in the comments about baskets).
Sessions will be approximately 20 minutes long, and will be part of the 1.5 hour play sessions. Photos of Mr. Bunny in the comments. Private Play can be booked online at:
www.nestplayspace.com
, or call us at
262.417.2871
— The option to add Mr. Bunny is not available online, please call us to add this option. Thanks!
Available:
3/22
3/23
3/26
3/30
4/2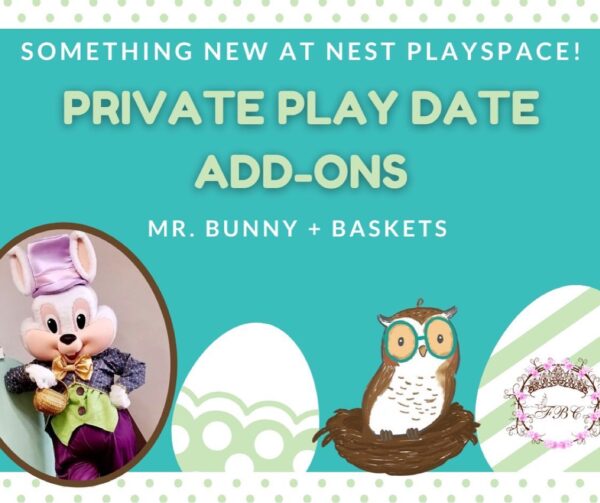 National Unicorn Day Celebration

 
Friday, April 9th is National Unicorn Day and we are celebrating with sweets and sparkles at The Corners of Brookfield! Each registration will include a confetti cookie with glitter and unicorn sprinkles + a meet and greet with the Unicorn Princess! Bring your camera for some photos and fairy dust!
Registration required. Registration will open Friday, March 26th at 9 am.
Click Me to go to their page to sign up!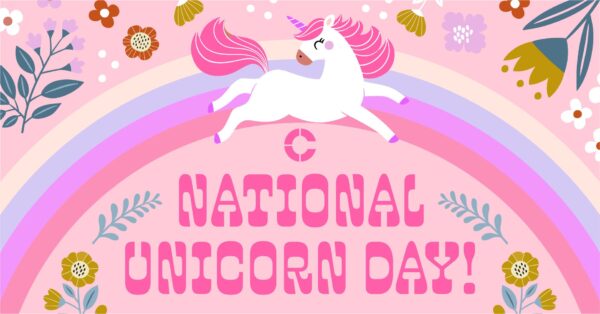 March 22, 2020 – POSTPONED -Annual Princess and Superhero Day – 10:00 am –  5:00 am
Meet Our Following Characters from 11 am – 3 pm:  Snow Princess  and her Ice Harvester Prince,  Island Princess , Sleeping Princess , and  Apple Princess.
Join us for our annual Princess and Superhero day! Kids in costume FREE, dozens of costumed characters and more. Portion of the proceeds benefits Ronald McDonald House of Charity. For full details visit https://www.volocars.com/the-attraction/exhibits/princess/superhero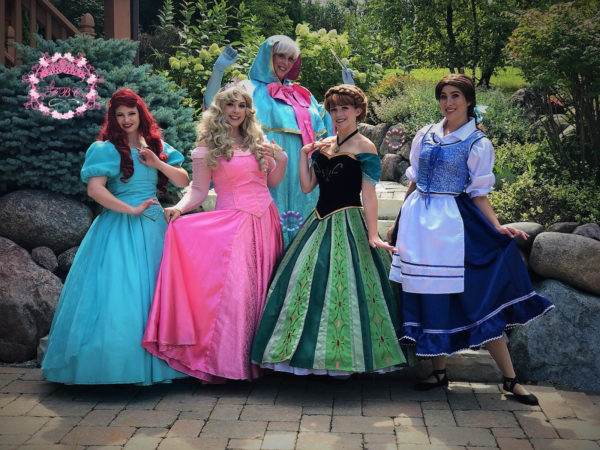 March 23, 2020 – POSTPONED – Culver's Family Night – 5:00 pm –  8:00 pm
Calling all Royals to Culver's Family Night (Waukegan IL)!
Our Beauty Princess will be waltzing again into Culver's to meet your little one. Children will enjoy photos with the Princess, Story Time, Singing, and perhaps Princess Lessons! All while your family enjoys yummy food from Culver's!
Don't forget your little one's royal attire to add to the fun! Make Monday night a family fun night to remember.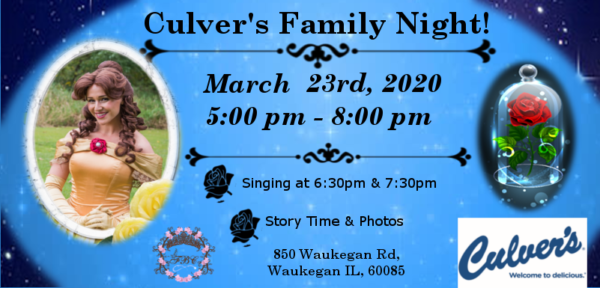 POSTPONED April 19, 2020 – Glitter & Hugs Party! – 10:30 am – 11:30 am
VIP Session: 10:15 am – 10:30 am – 11:30 am
Regular Session: 10:30 am – 11:30 am
VIP Session Tickets: $35.00 ( per child )
Regular Session Tickets: $25.00 ( per child )
**You must Pre-Purchase your tickets NO WALK INS!!**
Join us for a morning of fun at Anthony Vince' Nail Spa!
The gates will open at 10:30 am (early arrivals will not be let in) for the regular session. Children will enjoy meeting the Troll Princess and our Unicorn Princess, having their nails painted,create a themed craft, a Magical Makeover, photo opportunity, and story time.
Children in our VIP Session will enjoy everything in the general session plus extra time with our Princesses, receive a special Keep Sake, and enjoy a themed handmade bag!
**Children should arrive prepared with their hair clean and pulled up into a high ponytail, half up half down, bun, or pulled and pinned to the side.**
Space is limited. All tickets are non-refundable and must be purchased in advance. Adult must be present for the entirety of the party. Be sure to purchase fast as space fills quickly.
**All tickets must be pre-purchased and can not be purchased at the door.**
1️. Purchase Tickets by emailing us at FairytaleBirthdayCo@gmail.com
For Additional Questions Contact Us At:
1. 224-456-9303 (Please leave a message to receive a return call)
2. FairytaleBirthdayCo@gmail.com