Public Events and Happenings!
All events are family-friendly and unique. We assure there will be many adventures for you to be a part of.
Need an easier way to keep up to date? Join our mailing list- it's free! We send one newsletter a month with event details and special offers. You don't want to miss out!
June 9th 2022 – Movies in the Park

Meet the Beauty Princess from 7:00 pm – 8:00 pm !
Join us in Village Hall Park for Movies in the Park 2022 Summer Series!
We kick off June 9th with Beauty & The Beast (live action) Sing-A-Long  at 8PM
The Beauty Princess will be joining us to make our kickoff movie extra special. Be her guest from 7-8pm for meet and greets – don't forget the camera!
Concessions will be for sale thanks to Creative Youth Performing Arts Collaborative.
Thank you to our Movies in the Park 2022 Summer Series Sponsor Legacy Realty Group – A Tradition of Trust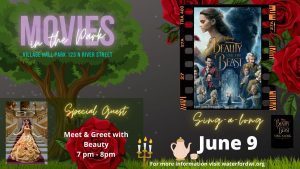 June 11th 2022 – Milwaukee Water Lantern Festival

Meet the Tower Princess!
Tickets are on sale for the Water Lantern Festival in Milwaukee . Get your tickets at https://www.waterlanternfestival.com/milwaukee.php before they sell out.
Water Lantern Festival is an amazing experience where you'll witness the magic of lanterns as they light up the water.
The Water Lantern Festival was voted #1 Festival by USA Today. Don't miss this beautiful event!
For more information please visit www.WaterLanternFestival.com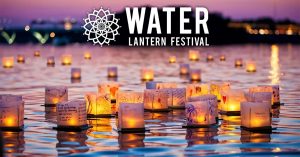 June 17th 2022 – Swashbuckling Treasure Hunt
Swashbuckling Treasure Hunt
When: Friday, June 17 at 10:30 am – 12:30 pm
Where:
This program may lead you both outside and inside the library.
Swashbuckling Treasure Hunt is for all ages. Ahoy mateys! Follow your treasure map to find the hidden treasure at Franklin Public Library, and meet-up with pirates and mermaids along the way! Presented with Fairytale Birthday Company.
Registration is required, space is limited, and may take you both outside and inside the library.
Registration opens online June 1 at 9am.

Sign-up here: https://www.signupgenius.com/go/10c0f4faeac2baaf4c07-swashbuckling
Summer Information:
If a program is outside, follow the sidewalk along the front of the library towards Veteran's Memorial (by the flag poles) unless otherwise noted.
Masks are required in Fadrow Room for all individuals age 2 and up, unless fully vaccinated, and social distancing will be practiced. Masks are encouraged for all.
Programs may be cancelled due to health and safety concerns and/or weather.
Strollers must remain outside of program room at all library events.
For more information please contact:
Children's Department
414-425-8214
Franklin.Children@mcfls.org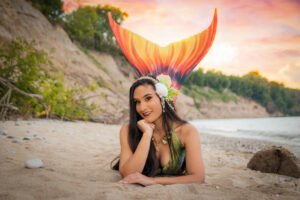 June 18th 2022 – 29ten Salon – KIDS FEST 2022
29ten Salon has invited 2 of our Royals to greet your little ones in their booth!
Be sure to come say hello to us and our 29ten Salon friends, as they are true Fairy Godmothers!!
More Details: FREE family fun day! Activities for all, food, beverages, vendors, and more!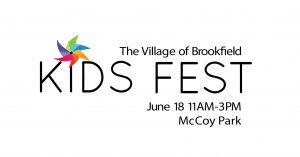 June 25th 2022 –

Fondue Fairytale Lunch & Princess Event
A ROYAL FONDUE FAIRYTALE PARTY
Join us for our much anticipated Fondue Fairytales Special Event. Bring your little prince and princess to The Melting Pot of Brookfield for a magical fondue meal fit for royalty. This includes a Charming Cheese fondue, and an Enchanted Entrée and a Happily Ever After Chocolate fondue.
Here at The Melting Pot, your child will join other princes and princesses in a costume celebration and meet a real-life princess – turning a fairytale dream into a delicious reality.
The princess will be on-site from 1 pm to 2:30 for photos, mingling, singing, and dancing!
Characters provided by Fairytale Birthday Company.
***************************************
The Royal Lunch Menu: (Make a reservation between Noon & 3 pm.)
Cheese Fondue: Choose your fave cheese.
Salad for the Adults – Choose your fave salad.
Entrée includes: Breast of Chicken, Teriyaki-Marinated Sirloin & White Shrimp
Chocolate Fondue: Choose your fave chocolate
Adults: $40 – (4-courses includes Shining Armor salad course)
Kids 4-12 years old: $20 (3-courses; without salad)
Wee-ones 3 and under: Free
FINE PRINT for this extra special event: No sharing of plates. no additional discounts or dip certificates or coupons, etc. Does not include tax and gratuity. Please tip your Royal Server.
Make your reservations now for a magical, whimsical afternoon that won't soon be forgotten by your children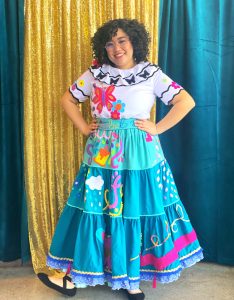 July 2nd, 2022 – Princess Night at Wisconsin Timber Rattlers

Royalty is returning to the ballpark on Saturday, July 2nd!
Pre-Game VIP Tea Party (Limited Available):
– 3:45pm-5pm in the Fox Club
– Meet & Greet with Princesses
– Themed Snacks and Beverages
– $28 (box seat included)
– Use promo code: princess (need to select box seats)
**Everyone will need a Tea Party ticket to go upstairs.
Saturday Family Nights are presented by Stacey Hennessey at Century 21 Affiliated.
Stick around for post-game fireworks presented by Tundraland and kids 12 and under can run the bases presented by Meijer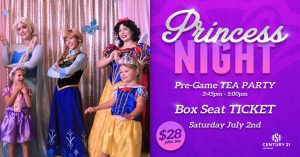 July 27th, 2022 – Hartland Kids Day 2022

Attending Characters will be announced the week before the event! Who would you like to see there? Email us at FairytaleBirthdayCo@gmail.com
We are gearing up for the 2022 Hartland Kids Day! It will be the 10th annual Hartland Kids Day event.
Hartland Kids Day is the biggest family centered event in Hartland. This event was created by LAKE COUNTRY FAMILY FUN and made possible in conjunction with amazing community support! Many thanks to our Premiere sponsor of this annual event!
This years Hartland Kids Day will be on Wednesday, July 27th , 2022 from 9:00 am until 2:00 pm in Nixon Park in Hartland, Wisconsin.
Please note that the shuttle location for 2022 has moved. Families may park at Lake Country Lutheran, located at 401 Campus Drive in Hartland to ride the Dousman Transport Company shuttle, dropping off at Nixon Park.

March 23, 2020 – POSTPONED – Culver's Family Night – 5:00 pm –  8:00 pm
Calling all Royals to Culver's Family Night (Waukegan IL)!
Our Beauty Princess will be waltzing again into Culver's to meet your little one. Children will enjoy photos with the Princess, Story Time, Singing, and perhaps Princess Lessons! All while your family enjoys yummy food from Culver's!
Don't forget your little one's royal attire to add to the fun! Make Monday night a family fun night to remember.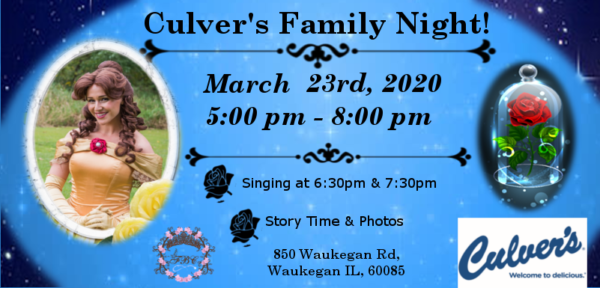 POSTPONED April 19, 2020 – Glitter & Hugs Party! – 10:30 am – 11:30 am
VIP Session: 10:15 am – 10:30 am – 11:30 am
Regular Session: 10:30 am – 11:30 am
VIP Session Tickets: $35.00 ( per child )
Regular Session Tickets: $25.00 ( per child )
**You must Pre-Purchase your tickets NO WALK INS!!**
Join us for a morning of fun at Anthony Vince' Nail Spa!
The gates will open at 10:30 am (early arrivals will not be let in) for the regular session. Children will enjoy meeting the Troll Princess and our Unicorn Princess, having their nails painted,create a themed craft, a Magical Makeover, photo opportunity, and story time.
Children in our VIP Session will enjoy everything in the general session plus extra time with our Princesses, receive a special Keep Sake, and enjoy a themed handmade bag!
**Children should arrive prepared with their hair clean and pulled up into a high ponytail, half up half down, bun, or pulled and pinned to the side.**
Space is limited. All tickets are non-refundable and must be purchased in advance. Adult must be present for the entirety of the party. Be sure to purchase fast as space fills quickly.
**All tickets must be pre-purchased and can not be purchased at the door.**
1️. Purchase Tickets by emailing us at FairytaleBirthdayCo@gmail.com
For Additional Questions Contact Us At:
1. 224-456-9303 (Please leave a message to receive a return call)
2. FairytaleBirthdayCo@gmail.com