Character of the Month Options: These offers can not be applied to already booked parties.  Your party does not have to be in this month to book the featured character , but it must be within the months of February 2022 – March 2022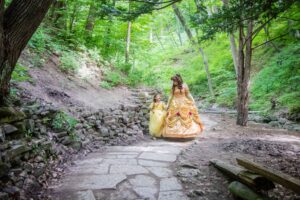 February Characters TBD

* When contacting to book or get a quote I will go further into detail, answer any questions or concerns, and adjust the price so it is personalized to your party. The details below are just a quick overview to help you decide which is the best option for you. I can also offer additional items to make your day unique.
* When you are ready to book you must pay a down payment. Once I have received your down payment I will send you an invoice. This invoice is proof  that your party has been booked.
* Party favors? Ask us about pompom wands and goodie bags!!!!
Character of the Month - Royal Encounter 1 Hour
Starting at $
220
(10% discount)
Character of the Month - Royal Encounter 1 Hour - Spider Hero
Starting at $
220
(10% discount)
Princess of the Month - Once Upon a Bling
Starting at $
245
(10% discount)